Kovo 4 d. tarptautinė konferecija VERTIMO TECHNOLOGIJOS. KAIP SUPRASTI, PRIIMTI IR PRISITAIKYTI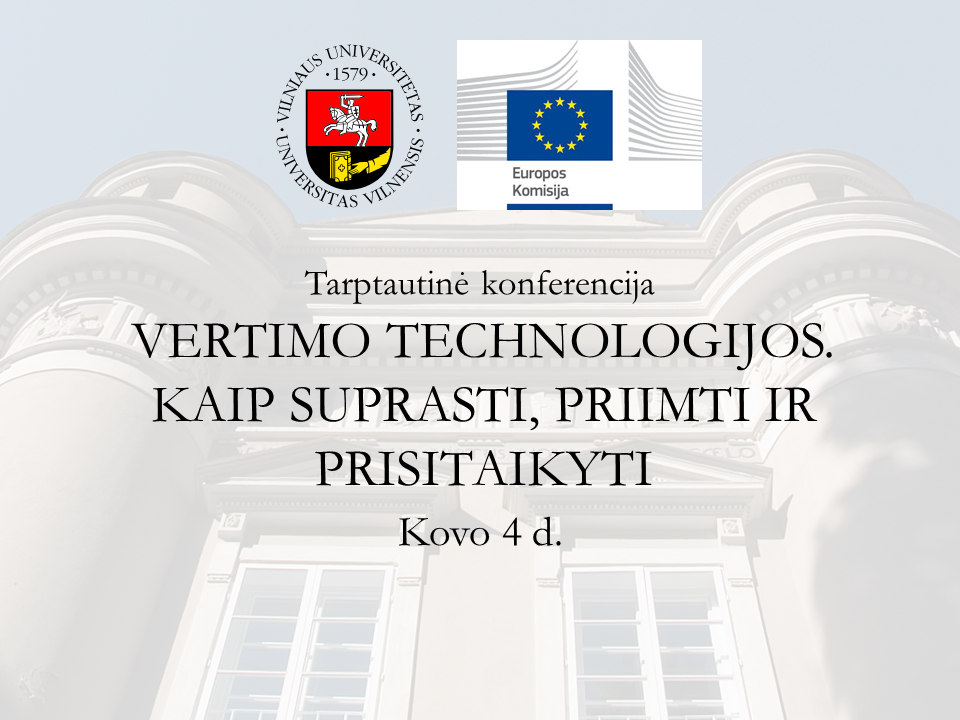 Konferencijos įrašas/Conference recording:
Overview of translation technologies. Requirements, benefits and practicalities
Dr Dragos Ciobanu, University of Vienna, Austria
Vertimo priemonė eTranslation. Mašininio vertimo sistemų taikymas vertėjodarbe
eTranslation as a Translator's aide: MT use for professional translation
Vilmantas Liubinas, Vertimo raštu generalins direktoratas, Europos Komisija /Directorate General for Translation, European Commission
Post-Editing: Is that even the right word for the future?
Prof Dr Sharon O'Brien, Dublin City University, Ireland
Vertimo technologijų ir įrankių naudojimas UAB "Alumnus" įgyvendinamuose vertimo projektuose / Use of translation technologies and tools in translation projects implemented by UAB "Alumnus"
Aušra Kamandulytė, UAB "Alumnus"